Welcome to
Golden Palm Tree

Golden Palm Tree Iconic Resort & Spa
Located in Kuala Lumpur, these gorgeous sea villas are raised on stilts, with exposed alang-alang roofing, tall wooden paneled glass doors, opening out to a private deck, and range from 52sqm to 232sqm in size. Within easy proximity of the Kuala Lumpur International Airport (KLIA), Golden Palm Tree reveals the soul of its destination with the warmth of Malaysian welcome and the sophistication of service showcasing culinary arts in authentic local delicacies and international favorites.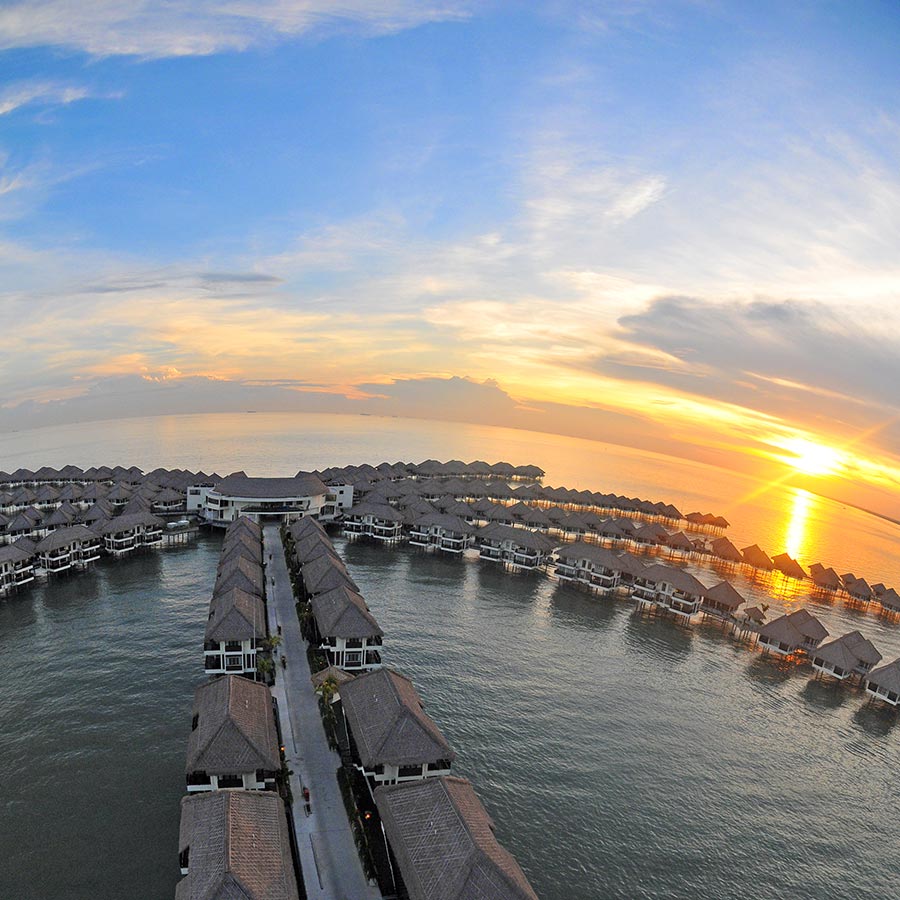 Well-designed spaces
---
Golden Palm Tree villas offer luxurious amenities amidst the remote regions of Malaysia's western coastline and all our luxuriously appointed sea villas offer holidaymakers breathtaking views of both the sea and the sensual tropical sceneries that dot the Sepang coastline.
The design combines Polynesian-Maldivian styles with a touch of tropical Malaysian finishing - which blends to a harmonious and typical local identity.
---
Location
---
Malaysia
90 minutes from the cosmopolitan buzz of Kuala Lumpur city, and only 40 minutes from the airport, Golden Palm Tree Resort is easily accessible. The resort edges Sepang's 22 kilometre shore along Malaysia's south western coastline, and is surrounded by the shallow warm waters of the Malacca Straits. Making the most of our tropical coastal location, lush gardens lead to a sandy beach, as well as an over water palm that stretches over tranquil water, giving all our guests wonderful space and freedom.
---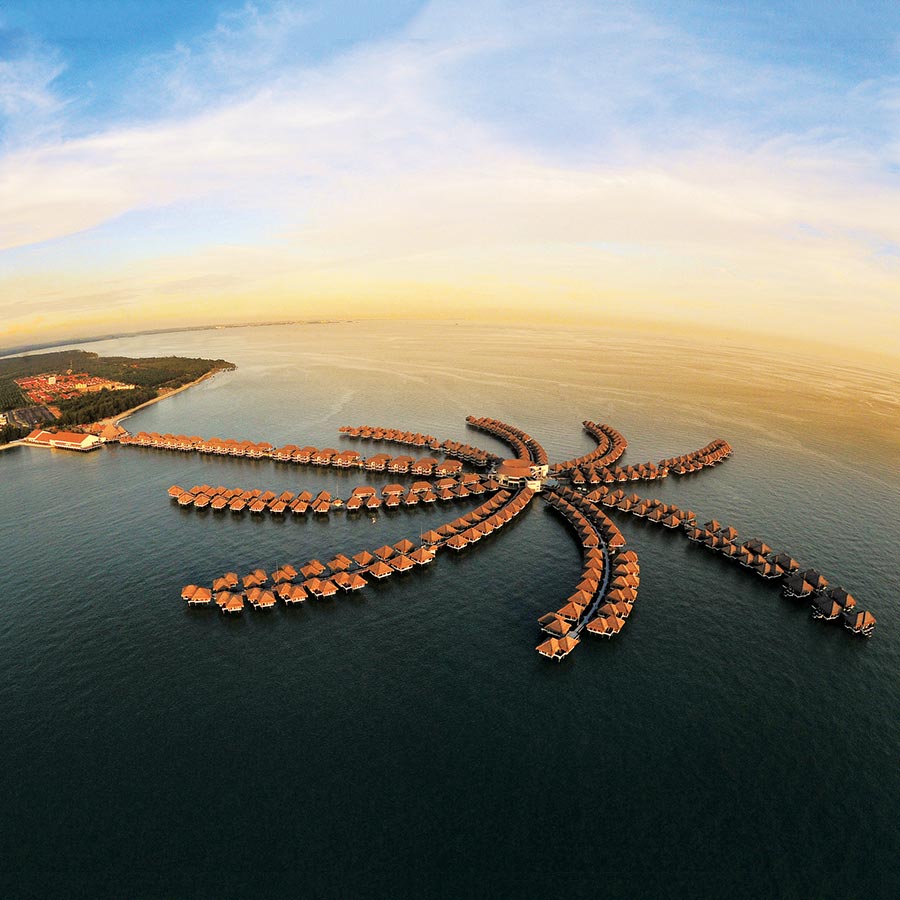 Meeting rooms
Shops
Lobby
Business centre
Bar Lounge
Swimming pool
Reception
Health Care - Spa & Gym
Restaurant
Cafe
Library
Recreation centre
Multipurpose hall