Cityscape Global 2015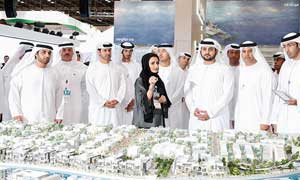 Cityscape Global has been running for years and has now become the key event during which real estate investors, developers, regional and city investment promotion authorities, architects, designers and other real estate professionals gather together to share thoughts and ideas and drive growth in the real estate markets around the world.
Cityscape is the annual opportunity to build and maintain presence across Middle East real estate markets.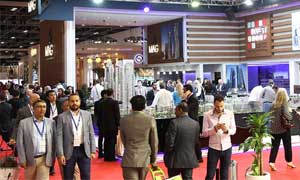 This year three-day event brought together an estimated 47,000 real estate professionals and government officials under one roof, with more than 300 exhibitors from around 30 countries around the globe.
Shaikh Maktoum Bin Mohammad Bin Rashid Al Maktoum, Deputy Ruler of Dubai, opened the Cityscape Global exhibition where major developers were present.
Find out more on the official website
---
Gitex Technology Week 2015
GITEX Technology week is one of the largest trading events in Dubai, and it is back again this year. It is a gateway for global brands to access the Middle East, one of the fastest emerging investment ready ICT market. Over 1,000 media outlets from around the world gather in this annual event, which has been running for over 32 years.
Date: Sunday, 18th - Thursday, 22nd October 2015
Venue: Dubai World Trade Centre Sheikh Zayed Road, Dubai
Find out more: http://www.gitex.com/
Gitex Shopper 2015
The Middle East's largest and most anticipated consumer IT and electronics show is back for its second season this year. GITEX Shopper is the largest gathering of the region's leading ICT retailers and suppliers. This high-energy consumer show attracts a diverse audience that includes IT professionals, technology enthusiasts, students and consumers as well as regional traders. The event attracts visitors not just from the Middle East but also from North Africa and the Indian Subcontinent. GITEX Shopper attracts the biggest names in the retail sector, with unique launches and special offers across the best technology, communication and entertainment products.
Date: Saturday, 3rd - Saturday, 10th October 2015
Venue: Dubai World Trade Centre Sheikh Zayed Road, Dubai
Find out more: http://www.gitexshopperdubai.com/

---
Arabian Falcon Holidays in the News