Theme parks to propel 50% growth in Dubai's timeshare market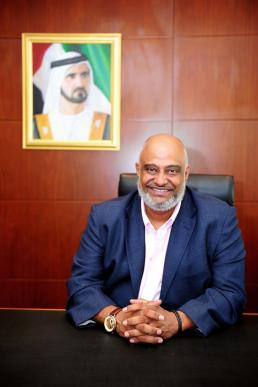 Arabian Falcon latest report discusses how the timeshare industry in Dubai will grow by 50 percent in 2017, driven by millions of tourists to the three theme parks that will open at the end of 2016, replicating the success story of Orlando, according to the largest independent timeshare sales and marketing company in the Middle East.
Mohannad Sharafuddin, chairman and CEO of Arabian Falcon Holidays, said the launch of Dubai Parks and Resorts will see the timeshare sector more than double the current growth rates of 15-20 percent.
"Dubai Parks and Resorts, the operator of Middle East's largest multi-themed leisure and entertainment destination, expects over 6.7 million ticketed visits in 2017. That's a huge number in the first year and will aid in the growth of the timeshare market here," he said in a statement.
He added: "The timeshare market will grow exponentially in 2017, surpassing the growth rates of 15 to 20 percent per year, and heralding a new era with an annual growth rate of 50 percent, primarily driven by tourists visiting these theme parks. The economic impact of the theme park on the timeshare market is relevant to Dubai as well. It will increase the number of tourists from Africa and Asia by leaps and bounds, making it the top timeshare destination in the Middle East and North Africa. It will also add more than AED14 billion by 2020 to the emirate's economy," Sharafuddin said.
Dubai Parks & Resorts will include Motiongate, a Hollywood inspired theme park concept based on major DreamWorks Animation and Sony Pictures movies, Legoland Dubai, and Bollywood Parks, an entertainment destination that will showcase the Bollywood movie experience.
Download the Report here:
English | عربي

---
Arabian Falcon Holidays in the News