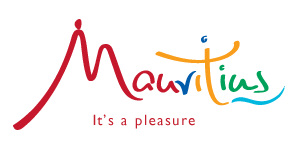 Mauritius, a sparkling crystal in the turquoise waters of the Indian Ocean, will fascinate you. The contrast of colors, cultures and tastes makes the island so charming that the scene is set for an unforgettable holiday. Here, you have the opportunity to experience unparalleled luxury: a level of refinement that is head and shoulders above that on offer in other tropical holiday destinations.
Mauritius is a small, multi-cultural island in the Indian Ocean, east of Madagascar. Mauritius' white beaches are protected by a coral reef barrier that encircles almost all of the coastline, with the exception of the southern end, where it falls away and where wilder waters and dramatic cliffs can be observed. From the northern plains, the land rises to a central plateau dotted by lakes and extinct volcanic craters.
Here, you will discover the true meaning of 'beauty' – a realization that will compel you to return to Mauritius' shores time and again.
Give us a call to find out more:
Tel.: +971 (4) 324 4775
Email: info@arabianfalcon.com
Quick Facts
Population
1.2 million
Timezone
GMT +4
Currency
Mauritian Rupee
Climate
Tropical
Top Attractions
1
The Crown Lodge
2
Ile des Deux Cocos
3
Water Sports
4
Les 7 Cascades
5
Trou d'Argent Beach
6
Le Morne Brabant
7
Adrenaline & Extreme Tours
8
Scuba & Snorkeling
9
Nature Trails Mauritius
10
Frederica Nature Reserve