IN OUR THOUGHTS
Yemen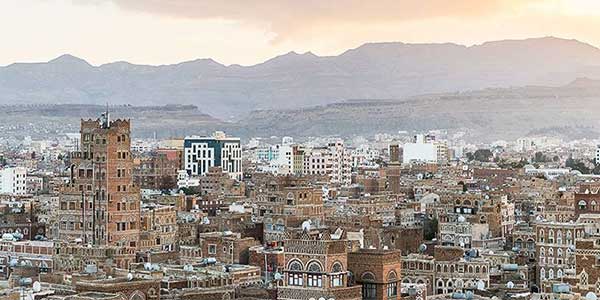 Yemen In Our Thoughts
The crisis in Yemen is all over the news. Our hearts go out to the people and families present in the country and hope things turn out to be better, soon. In this issue we wanted to showcase just how beautiful Yemen is, and it is more than what is currently shown in the news.
The Ancient Tombs, Sanaa
In Yemen you can find several ancient tombs, which date back to the Paleolithic era. In western Yemen, in Al-Mahwit area, which is located in Sanaa, there are hundreds of ancient tombs, some of the oldest historical landmarks which have been discovered.
Bottle Trees, Socotra Island
Socotra island is also very famous destination for the tourists, and also famous as the house to other endemic tree spot- The bottle trees. They grow on the rocky terrains, where you will be amazed by the numerous forests with Bottle Trees.
Al-Saleh Mosque, Sanaa
Al-Saleh mosque is located in the capital city of Yemen, Sanaa. Located in Sana'a this truly impressive cultural and historical site has amazing Yemeni architectural style, which features four 160 meters-tall minarets and two smaller minarets, four huge domes.
The old city of Sanaa
The old city of Sanaa is situated right in the downtown and was inhabited for over 2,000 years. It boasts ancient houses with wonderful Islamic architectures, hammams from the Ottoman almost hundred mosques and several ancient buildings.
Socotra Island, Gulf of Aden
Socotra Island is located about 380 Km south of Yemen. This stunning island is isolated by the deep waters of Arabian Sea, and it features unique flora and fauna. The island also has a number of breathtaking of completely serene, sandy beaches
Arher Beach, Socotra Island
The north side of Socotra coast has the Arher beach. This amazing part of Socotra has white sandy beaches, crystal clear warm water and splendid sand dunes.