World's largest indoor theme park now open in Dubai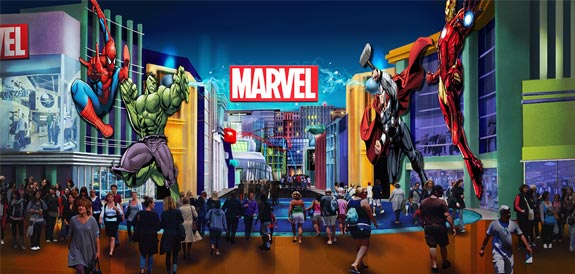 The $1billion Marvel Theme Park features Spiderman and Thor roller coasters and is the size of 26 football pitches
Dubai is set to break yet another new record with the debut of what is said to be the world's largest indoor theme park. IMG Worlds of Adventure is set to open its doors in August, offering guests the chance to explore a staggering 1.5 million-square-feet of entertainment space. The new tourist attraction will provide visitors with an escape from the hot Arabian weather, as the $1billlion theme park will be completely enclosed and temperature-controlled.
Some of the main rides are centered around popular on-screen characters, such as a 3D-ride based on The Hulk, a spinning roller coaster called Spider-Man Doc Ock's Revenge and a Thor Thunder Spin ride. The indoor arena, the size of 26 football pitches, has a capacity for over 30,000 people at a time, and park designers say they anticipate 4.5million guests during their first year in operation. Prices for adults will be 300AED and this allows access to 20 signature rides and attractions, including live shows and a 5D cinema experience.
For more information visit the official website
---
GITEX Shopper (Autumn) 2016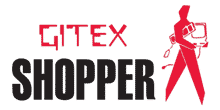 GITEX Shopper is the largest gathering of the region's leading ICT retailers and suppliers. This high-energy consumer show attracts a diverse audience that includes IT professionals, technology enthusiasts, students and consumers as well as regional traders.
Date: 1 - 8 October 2016
Find out more: Visit website

---

KIZA: offering best-in-class pan-African hospitality & entertainment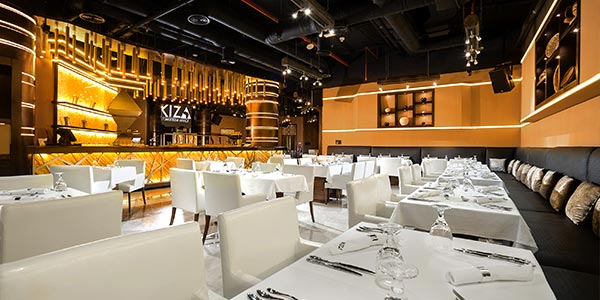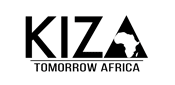 KIZA is an authentic pan-African restaurant located in DIFC, Dubai. It offers a culinary journey that will take your taste buds on a fantastic adventure to the rich, diverse and flavorful African cuisine in a warm and welcoming atmosphere. You can start your gastronomic adventure with a fragrant Chicken Brik and Couscous (Northern Africa), and jump into the "Rainbow Cuisine" of South Africa, passing by the spicy stews of West Africa and the traditional meat dishes and soups of East Africa.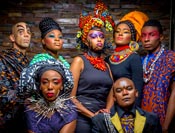 Either you are a first-timer to African cuisine, or you miss your comfort food, when dining in KIZA you always have a way to get surprised by savoring flavors that take you to a journey miles away. The chefs at KIZA play with the culinary senses while showcasing the best of their homelands' cuisines. Moreover, a live band playing African music punctuates the evening as you start your journey to discover the Taste of Africa.
For reservations or more information please contact KIZA:
Ground floor, Emirates Financial Towers, DIFC, Dubai
Number : +9714-453-9038
Email : reservations@kiza.ae
Arabian Falcon Holidays in the News