Arabian Falcon Holidays hosts dinner for Nigerian travel agents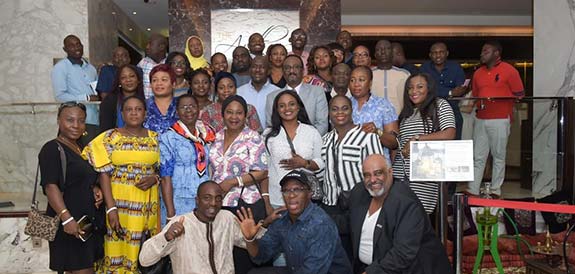 Mr. Al Mohannad Sharafuddin - Chairman Arabian Falcon (bottom row right) with the Niigerian delegates
Arabian Falcon Holidays (AFH), the largest independent timeshare player in the Middle East, has recently hosted a delegation from the African travel industry as part of the mega familiarisation trip organised by Dubai's Department of Tourism and Commerce Marketing (DTCM).
AFH extended a site visit of the accommodation options available for timeshare members, and hosted a networking dinner for the group. DTCM invited over 300 delegates from the African travel sector to provide them a first-hand experience of Dubai as an ideal year-round destination for families and holidaymakers. During the familiarisation trip, the delegates participated in tours and activities showcasing Dubai's attractions. They were also engaged in DTCM's workshop and on-site travel mart in which AFH had a successful participation.
Mohannad Sharafuddin, Chairman and Chief Executive Officer of Arabian Falcon Holidays (AFH), said: "The visit by this delegation forges a stronger relationship between us and our new travel trade partners from Africa, in line with DTCM's thrust of promoting Dubai in the continent. This is an opportunity for them to understand the timeshare facilities in Dubai and realise the benefits of collaborating with reputed companies in providing the best services to tourists from Africa."
"Dubai is a global hotspot that offers an array of wholesome tourist attractions and activities, convenient visa procedures, premium accommodations, various shopping avenues, as well as hospitable and respectful reception to all guests including family holidaymakers. This is something visitors from Africa are keen on exploring and hence we foresee a big opportunity in that market," said Mohannad Sharafuddin.
---
Legoland Dubai Announces Exciting Ride Lineup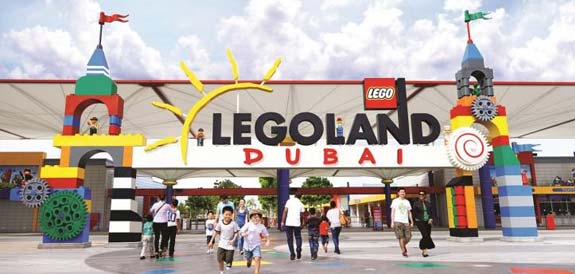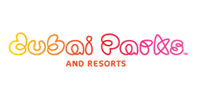 Theme park operator Dubai Parks and Resorts has revealed the ride line-up for its upcoming Legoland Dubai and Legoland Water Park attractions, set to open in October.
The park will be one of three – including Hollywood and Bollywood themed attractions – that will form the company's mega destination on the outskirts of Dubai. It will include 60 rides, shows, water slides, attractions and building experiences and incorporate 60 million Lego bricks, according to the firm, and has been designed for families with children aged between two and 12.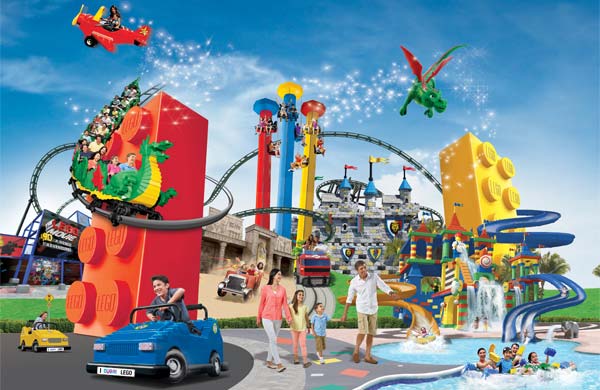 Dubai Parks said Legoland Dubai will feature 15,000 Lego models across six themed areas: Factory, Lego City, Imagination, Kingdoms, Adventure and Miniland. This indicates the plans for the park have been revised since an announcement in 2015.
Among attractions, children aged three will be able to get a Legoland driver's licence at the Lego City Driving school while those aged six to 12 will be able to learn about road safety and drive around the city in 45 mini electric cars. The Dragon Coaster, the park's biggest ride will stand 16 metres high and reach speeds of 60kmh. In Miniland, visitors will see recreated scenes and famous landmarks from the UAE and wider Middle East comprising 20 million bricks, including the Burj Khalifa, Burj Al Arab and Sheikh Zayed Grand Mosque. The largest model in the park outside of Miniland will be the Icon Dragon, which took 3,900 hours to build using 395,251 bricks, while the smallest the Minilander will use just 20. Attractions at the water park will include the Duplo Wave Pool for children two years old and under and the Joker Soaker's bucket, which will spill 300 gallons of water every few minutes.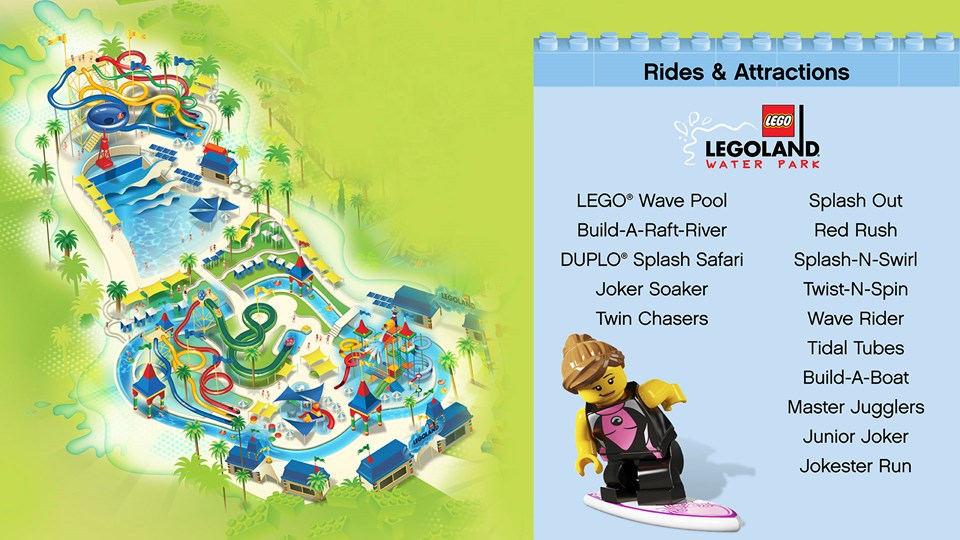 The park will also feature a 4D movie theatre that will exclusively show the Lego Movie 4D: A New Adventure in the region and a Submarine Adventure home to 2,230 fish, sharks and invertebrates across 60 different species. Legoland recently launched annual passes allowing visitors to gain entry to the park before its official opening. The price is Dhs 765 for access to the main park only with a joint pass including access to the water park priced at Dhs 995.
The Dubai Parks and Resorts complex will feature three parks when it opens including Hollywood themed motiongate, Bollywood Park Dubai and Legoland Dubai; a retail, entertainment and dining walkway called Riverland Dubai and the Lapita Hotel. The company has also raised money for a Six Flags theme park set to open in the fourth quarter of 2019.

---
Arabian Falcon Holidays in the News