Akwaaba 2016: Educating and networking travel event with passion
Arabian Falcon participates in Akwaaba African Travel Market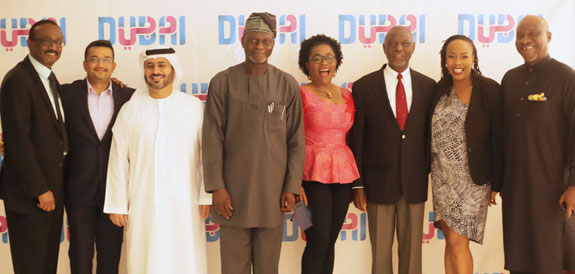 The travel market will host about 20 African countries along with many exhibitors from across the world. Akwaaba, which is in its 12th year is a travel event featuring travel and tourism related organisations, travel experts, national tourism boards, sellers, buyers and other suppliers of travels. It is aimed at exposing African tourist destinations to the world hence it is tagged as 'where Africa meets the world.'
The annual travel and tourism trade exhibition and conference is being held on October 30 till November 1 and being hosted at Eko Hotel and Suites, Lagos.
The 12th Akwaaba African Travel Market, the annual leading travel event in West Africa held recently at the prestigious Eko Hotel Convention Centre in Lagos, once again reconfirmed the exhibition as the only trade event in the region that connects travel buyers, suppliers and provides a key forum to shape the future of the industry through networking and education.
The 3-Day event was officially declared opened by the Zimbabwe Deputy Minister, Tourism and Hospitality Industry, Annastacia Ndhlouv (Pictured above center) with Rwanda High Commissioner to Nigeria, Ambassador Stanislas Kamanzi, President, National Association of Nigeria Travel Agents (NANTA), Bankole Bernard; Manager, Dubai Tourism, Mr. Talal Alsuwaidi; Hajia Fatima Gabati and Official of Dubai Immigration, Mr. Omror Alal in attendance.
Arabian Falcon Holidays, the largest independent timeshare sales and marketing company in the Middle East, was part of the event. Al Mohannad Sharafuddin, Chairman of Arabian Falcon said that "Africa is a key source market, and Arabian Falcon is proud to be a part of the continuous development of African market"
---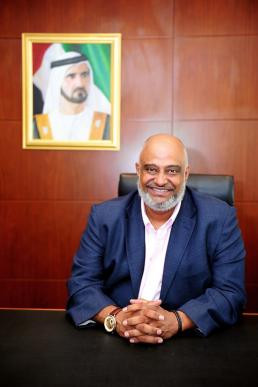 Dubai timeshare industry seeks release of timeshare law
The timeshare industry in Dubai and globally is eagerly awaiting the release of the new Timeshare Law, which will propel the industry on a growth path. This is according to the Chairman of Arabian Falcon Holidays (AFH), the largest independent timeshare player in the Middle East.
Chairman of Arabian Falcon Holidays, Mohannad Sharafuddin, said: "We are hoping that the Timeshare Law in Dubai will be released as early as end of the year. We, along with the timeshare industry, have been eagerly awaiting the release of this legislation for the past few years. We are really confident that the presentation of the Law will create a positive impact in the industry."
---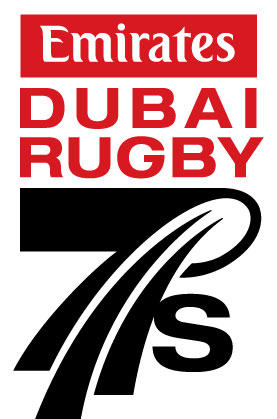 Arabian Falcon sponsors Swiss Ladies Rugby team for Dubai 7's
Arabian Falcon are delighted to announce its sponsorship in the Dubai Rugby 7's. The sponsorship includes Arabian Falcon supporting the Swiss Ladies Rugby team.
Mohannad Sharafuddin, Chairman of Arabian Falcon Holidays, is enthusiastic about it: " We are delighted to be able to support a team for Dubai Rugby Sevens, which is enjoyed by thousands of people. This is a great opportunity for us to demonstrate our company's commitment to contribute to economic development and supporting the local community"

KIZA: offering best-in-class pan-African hospitality & entertainment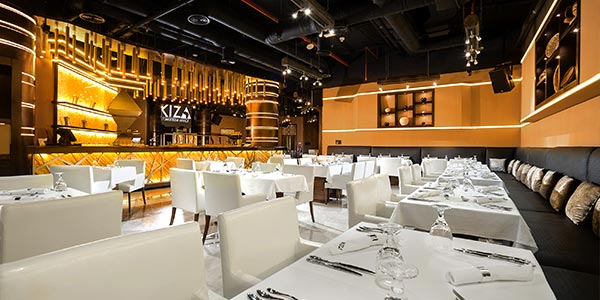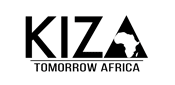 KIZA is an authentic pan-African restaurant located in DIFC, Dubai. It offers a culinary journey that will take your taste buds on a fantastic adventure to the rich, diverse and flavorful African cuisine in a warm and welcoming atmosphere. You can start your gastronomic adventure with a fragrant Chicken Brik and Couscous (Northern Africa), and jump into the "Rainbow Cuisine" of South Africa, passing by the spicy stews of West Africa and the traditional meat dishes and soups of East Africa.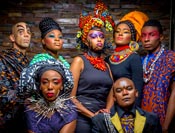 Either you are a first-timer to African cuisine, or you miss your comfort food, when dining in KIZA you always have a way to get surprised by savoring flavors that take you to a journey miles away. The chefs at KIZA play with the culinary senses while showcasing the best of their homelands' cuisines. Moreover, a live band playing African music punctuates the evening as you start your journey to discover the Taste of Africa.
For reservations or more information please contact KIZA:
Ground floor, Emirates Financial Towers, DIFC, Dubai
Number : +9714-453-9038
Email : reservations@kiza.ae
Arabian Falcon Holidays in the News